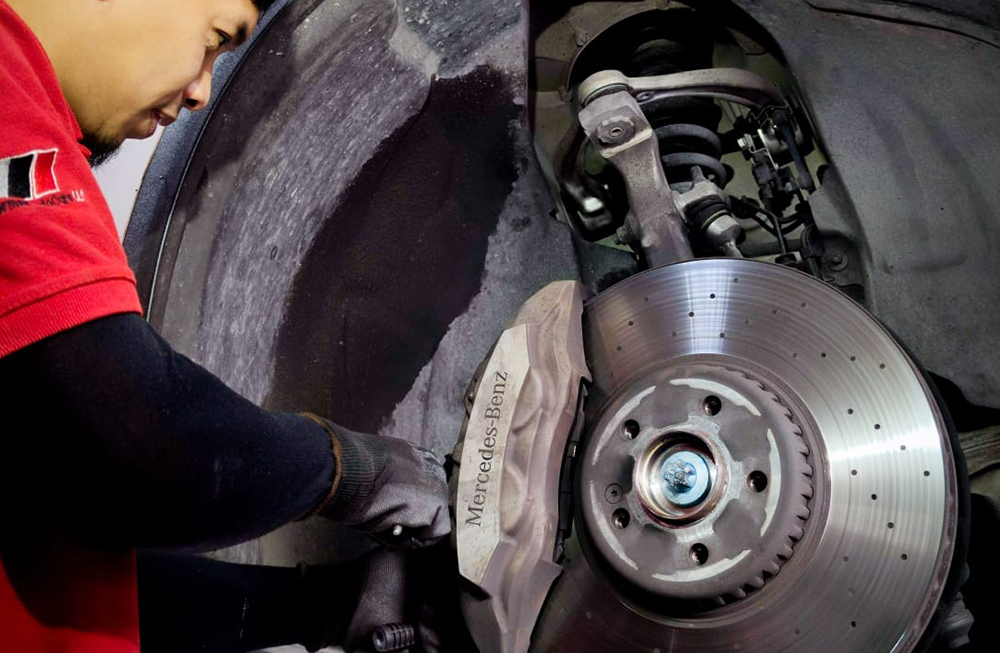 For the brake system in your car to operate properly, brake fluid is crucial. The brake fluid helps the various parts of the brake system move by operating at extremely high temperatures. Brake fluid, a non-compressible material found inside the brake lines, generates the force needed to depress the brake pedal. In order to slow down or halt the motion of the vehicle, this force is exerted upon each of the brake-rotors on each of the 4 corners of the vehicle.
A component that requires to be replaced on a regular basis is brake fluid. It is crucial to select the proper brake fluid for your car from the various varieties available. Glycol-based and silicon-based fluids are the two main categories of brake fluid. Most automobiles with anti-lock braking systems (ABS) employ glycol-based brake fluids, which come in a variety of grade options. Brake fluids made of silicone are intended to be used in non-ABS automobiles. If glycol-based brake fluid has ever been used in the brake system of a non-ABS vehicle, which kind of brake fluid must be kept in use since any traces of glycol will impair the function of silicon-based fluid.
Periodically draining and replacing brake fluid is required since it degrades over time after absorbing moisture from the air. Regular brake fluid changes can guarantee appropriate braking system operation. Although it is generally recommended to change the brake fluid every one to two years for maximum performance, different cars will have varying recommendations.
It is very vital to get this service completed because your car's brake fluid and brake system are so important to its safe operation. It is also advised that a professional automobile technician with the necessary training do this service.