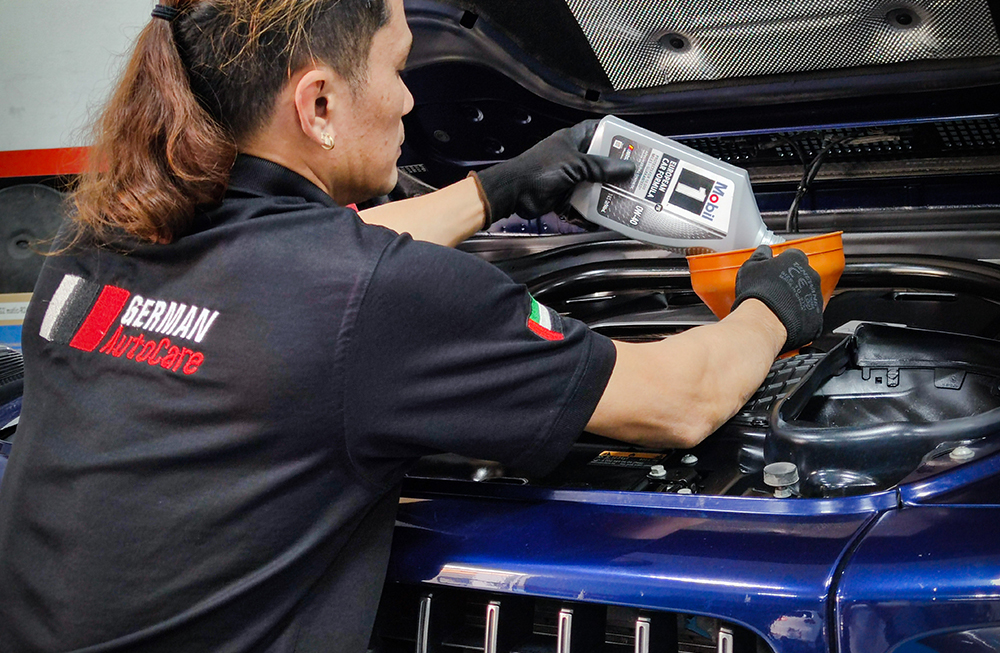 Neglecting to replace spent oil with brand-new, fresh oil might have very negative effects. Manufacturers of engines advise routine maintenance after a particular number of miles for a very good reason. The method of replacing engine oil is fairly easy and inexpensive. As a result, you should follow the maintenance schedule to keep your car in top shape.
The Value of Regular Oil Changes
Your car's engine oil is its lifeline. It's crucial to check that your engine's oil is fresh and at the right level. Oil degrades over time as a result of friction, high temperatures, and impurities from unburned fuel that enter the crankcase past the piston rings. Polluted oil would lose its ability to lubricate, and the engine may sustain severe damage if it is not quickly replaced. Additionally, it's crucial to utilise high-quality oil. Oil needs to be American Petroleum Institute-certified. At German Auto Care, we perform all of our oil changes using high-quality API Certified synthetic mix or full synthetic oils.
In addition to keeping your engine healthy, routine oil changes also assist protect your engine's seals and gaskets. So there won't be any oil leaks in garage or driveway, and because there will be less friction, your engine will run smoother and you'll get better gas mileage. Fewer engine repairs are necessary and cleaner emissions. In conclusion, among the most crucial and reasonably priced maintenance tasks you can perform on your car is periodic oil changes. Let's not deny it. The alternative is more expensive than this.
When you use a synthetic blend, we advise replacing oil for every 3,500 miles, and when using a 100% synthetic, every 6,000 miles. Why? Heat, Houston-area stop-and-go traffic, tighter engine tolerances, and hotter operating temperatures. Lighter weight oil is needed for newer automobiles. The more recent models use 5w-20 and 0w-20 in place of 5w-30. Due to the modern engines' strict engine tolerances, lighter oils are required.
Additionally, throughout time, engine performance temperatures have gone up by 30 degrees. The needs for modern engines and emissions have forced oil to significantly improve over time. In the end, heat degrades the oil. When your oil turns black, it has had plenty of time to degrade.