Receive World-Class Services At Our Leading Volkswagen Service Center in Dubai
If you are looking for the best and most trusted workshop that delivers top of the line Volkswagen Dubai service, then congratulations as your search has finally come to an end at German Auto Care. With a specialty in repairing, maintaining and tuning the most extensive range of German vehicles, German Auto Care is the service center of choice for Volkswagen owners across Dubai.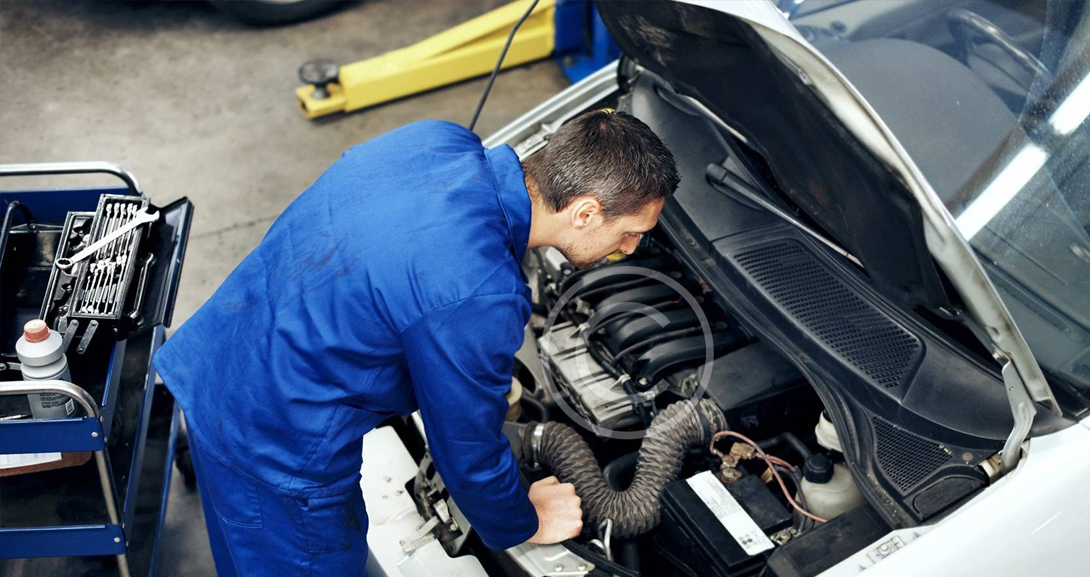 A VW Service Center In Dubai That You Can Trust With Your Eyes Closed
For the team at German Auto Care, the only thing that truly matters is that our clients leave fully satisfied from our workshop. For this, we are more than willing to put in the best of our efforts to ascertain that your vehicle is back on the road as quickly as possible and performs at its best on the roads. At our workshop, you will find a team of highly specialised and qualified technicians dedicated to taking proper care of your vehicle.

We understand that your Volkswagen is your pride, and we guarantee to resolve any underlying issues as professionally as possible to help you avoid costly repairs later on. With a passion to deliver excellence and precision in all that we do, you can count on us for receiving the best VW services at the most cost-effective prices.

Every single maintenance and repair job that we undertake is performed using state-of-the-art machinery and equipment. All of this is done to ascertain that your vehicle receives the care that it deserves, and it is because of this that our clients continually refer us to their friends and family members. So whether you need basic maintenance for your vehicle, or need extensive repairs to get it back on the road, trust the team at German Auto Care to ensure its peak performance.
German Auto Care - Best Volkswagen Repair Dubai Center
Volkswagen is a noted name in the field of automobiles. It is one of the largest manufacturers of the vehicle. It is locked in intense competition with other leading brands such as Toyota. From compact Beetle to spacious SUVs, Volkswagen is trying hard to meet the expectation of customers. It is extremely necessary to get the best Volkswagen service, especially when you are residing in Dubai, UAE. The harsh terrain and climate often take a heavy toll on the condition of the vehicle. Keeping the vehicle in excellent condition turns into a challenge. In a leading Volkswagen repair Dubai center, your vehicle can get the care and maintenance it deserves.

Volkswagen is known for its exceptional quality and reliability. At German Auto care, a leading Volkswagen repair Dubai service, we maintain highest quality of workmanship. We utilize the latest diagnostic procedures to determine the actual technical snag and ensure that the vehicle returns to normal performance.

Volkswagen is the pride of German automobile industry. The Volkswagen cars are powered by powerful and very efficient turbocharged engines that gives excellent speed. It is hard to believe that such an excellent mechanical workhorse is available at a reasonable price. So, you must rely upon trustworthy names such as German Auto Care. We are one of the best Vw service center Dubai. Our technicians are fully competent to handle all such snags.

The task of repairing high-profile brands such as Volkswagen must be entrusted to specialists only. We deliver good results only by employing the latest techniques and quality workmanship. As a leading Volkswagen service center Dubai, we always strive to ensure that your vehicle delivers excellent performance on the road. We also assist with pre-purchase inspection.

At German Auto Care, the prominent vw Dubai service center, we help with the following the aspects:
VW AC repair services
VW quick services
VW general scanning and diagnostics
VW engine tuning
VW transmission repair
VW oil and filter replacement
VW pre-purchase inspection
VW Front and Rear Suspension
VW collision and refurbishment
VW battery checkup and replacement
VW Brakes Services
You can get such fine servicing only at the doorstep of a reliable vw Dubai service center. There are many Volkswagen service centers in Dubai but none can compete German Auto Care. Our vw Dubai service center is staffed by expert technicians. Our expert technicians extend quality advice and only involve genuine repair parts. If you are noticing some mysterious engine rattling, oil leakage then it is the time to visit Volkswagen service center Dubai, German Auto Care.
Schedule An Appointment Today
To benefit from our extensive range of services, please feel free to book an appointment by calling us at +971 4 338 4535 today!