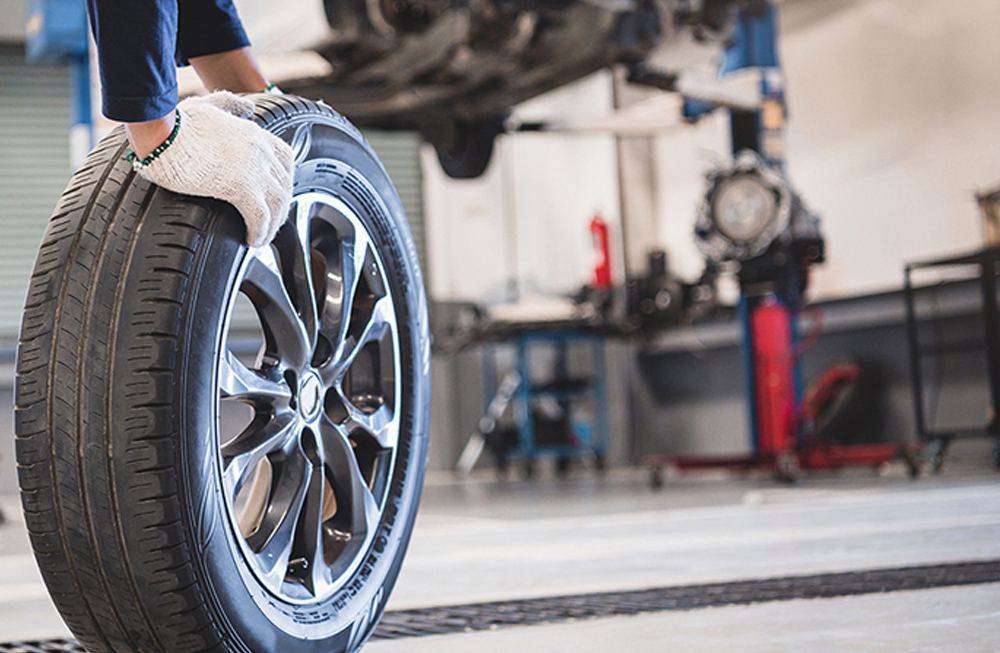 Your automobile has the best traction possible for acceleration, braking, and maintaining a grip on the road around curves when it has brand-new tyres with enough wear. Even with routine maintenance, the tread will eventually wear down, necessitating tyre replacement in order to drive safely.
The optimum time to change your tyres is before they become too worn or damaged and cause you to aquaplane, skid into traffic, or experience an explosion on a major freeway. Prior to a serious accident, regularly check your tyres and schedule visits to your neighbourhood auto dealership's service centre or tyre merchant. Tires provide indicators when the finish of their service life is near. There may be evidence of safety issues that demand prompt response. Additionally, drivers need to be on the lookout for warning indicators of wear and age-related problems.
Which Tires Should I Purchase?
When changing your tyres, it's recommended to use the identical original equipment manufacturer tyres that your car was using when it originally rolled off the assembly line.
To make sure the myriad elements that go into building your car all work together just to give you a pleasant, secure, and dependable ride, automotive engineers and designers sweat the small details. Replace your tyres with like-sized ones by following the directions in your vehicle's owner's manual.
If you want a different sized tyre and wheel combination, you must speak with your dealership, the tyre manufacturer, or a sizing specialist. The handling, suspension, braking performance, and other features of your car may vary if you change the size of your tyres. Always seek advice from a professional who is knowledgeable about your model's features.
The price of new tyres varies depending on a number of factors, including the brand and store where they were bought. Nevertheless, you should budget close to USD-200 for each tyre, installation included. Auto dealers are now providing tyre costing that is able to compete with specialty tyre retail locations due to changes in the retail environment.
For safe and effective driving, tyres are essential. By protecting your investment, you can increase the amount of time between tyre replacements. Investigate and rectify abnormal tread wear in addition to tyre rotation and the appropriate air pressure. Avoid abrupt starts, abrupt stops, and traffic impediments when driving.