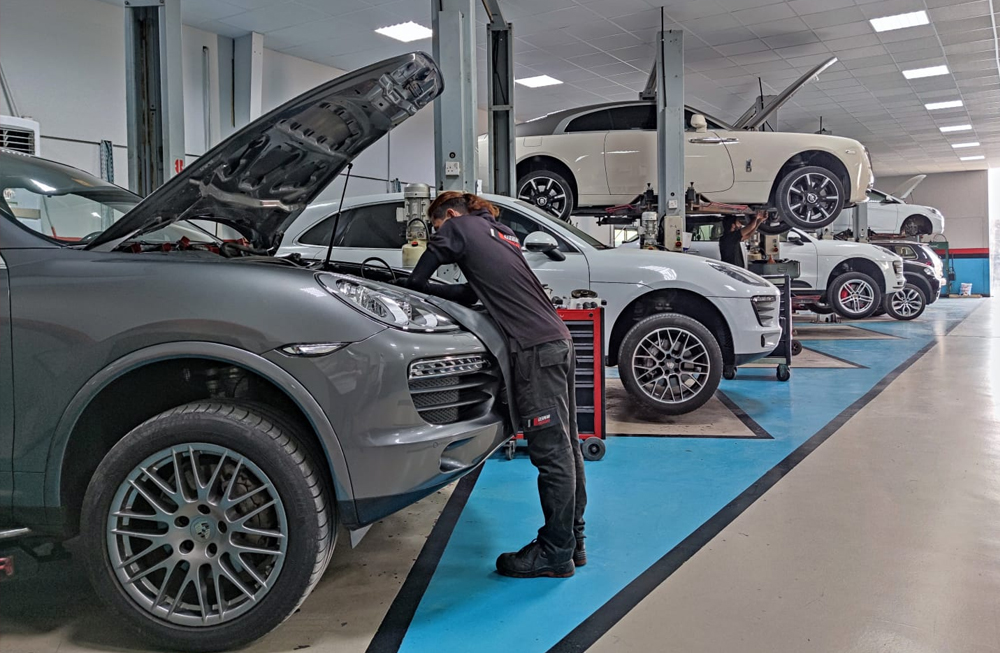 A vehicle service centre is typically where vehicle maintenance is carried out. You may make a trip to a nearby auto repair shop to observe how an automobile is maintained and what procedures the service technician follows. Here, some key check-ups are covered.
Check or top off the oil levels in every vehicle
A service technician examines the engine oil, coolant, brake oil, and water with the aid of a measuring stick. Oil, water, and coolants are topped off or replaced during routine inspections.
Belt Inspection
A belt inspection is crucial. It must be changed right away if it is damaged or loose.
Battery
It is an essential part of a vehicle. It ought to be examined frequently. By taking off the battery lids and seeing inside, you can check the battery electrolyte (distilled water). If the amount is low, distilled water is added to top it off. Batteries today have sealed caps and don't need to be checked; they are maintenance-free. However, while being advertised as maintenance-free, some batteries actually have removable caps. These ought to be examined as normal.
Brakes
By depressing the pedal, the service technician inspects the brake. If maintenance is required, the service mechanic lets the customer know.
System for Cooling
By topping out the coolant, the technician inspects the cooling system. The proper coolant should be used to refill the cooling system instead of just water.
Conditional air
By verifying whether airflow is entering from all necessary vents, our service mechanic checks the cooling and heating systems.
Tyres
Our mechanic at the gas station inspects the tyres by ensuring that they are properly inflated and looks for any external damage.