A Maserati Service Center In Dubai That Guarantees Perfection
The epitome of Italian design perfection and automotive excellence, there is a lot more to the Maserati than luxury. It is a symbol of class and those who drive a Maserati are considered as people of peculiar taste, as people who only want the best in life. If you are looking for a service center that guarantees elite level Maserati service in Dubai, then don't forget to visit German Auto Care at 25th St, Al Quoz 4 today!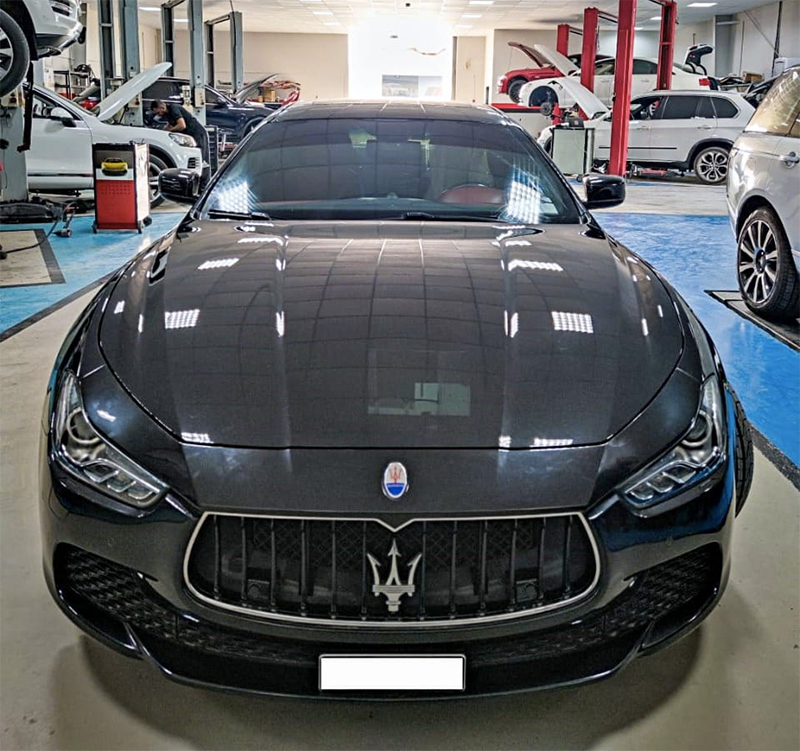 Visit Our Specialized Maserati Service Center To Benefit From Our Expertise
At German Auto Care, we offer the most extensive range of services to ensure that your Maserati continues to deliver the peak performance that it is renowned for. Whether you need basic diagnostics and repairs, need a tyre changed, or require assistance with wheel alignment, we are always available to help you out.

Our basic objective is to help our clients benefit from a level of service that is simply unmatched. When you visit our workshop, your vehicle will be handled by the most experienced and skilled technicians and specialists Dubai has to offer. We guarantee utmost care irrespective of how minor or complicated is the task at hand. Over the years, we have gained mastery over delivering the highest service standards in terms of maintaining, repairing and tuning all Maserati models, so you can enjoy complete peace of mind as you take your precious vehicle out for a ride!
Get Best Care for your Maserati
Maserati is an important player in the history of sports car culture. It has become an epitome of Italian design perfection and automotive excellence. It is very clear that motorists and others who drive Maserati prefer only outstanding products. If you are searching for a Maserati service center Dubai that guarantees promising results, perhaps no other option can outclass German Auto Care at 25th St, Al Quoz 4.

Our expert technicians are capable of fixing issues of all Maserati models. We know that Maserati is a special car and so is its driving experience. In order to ensure that car owners can continuously enjoy riding Maserati, our technicians monitor the health of vehicles during the servicing process.
Consult technicians of our specialized Maserati service center Dubai
At German Auto Care, we do almost everything and offer an extensive range of repair services. This ensures your Maserati continuously delivers its peak performance. The sports models of Maserati are named after winds. The technicians at our Maserati service center Dubai carry out necessary basic diagnostic and repairs. We are always ready to help you out. We guarantee the best care. Degree of the issue is not a matter of concern for us. Whether the problem is minute or intricate, we can easily fix the same.
Let us take a look at complete range of repair services offered at our Maserati service center Dubai:
Brake fluid change
Oil and filter changes
Brake pad and disc replacement
Tire replacement
Changing gear oil and filtration
Wheel alignment and balance
Wheel rim repairing
Battery replacement
General and major overhauling of Engine and electrical system
Overall condition report
Full check up to ensure safety at high speed
German Auto Care is very passionate about its services. We have never looked back after beginning our operations. Growing customer base clearly indicates that our services are being appreciated. Feel free to contact us to know more about our Maserati service center Dubai.