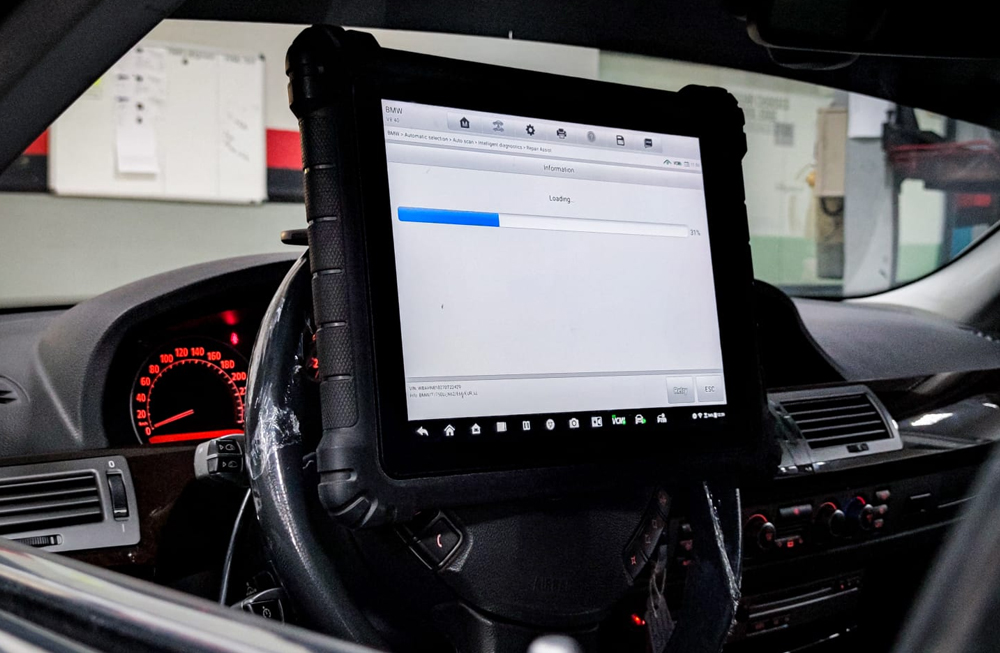 The automation of the car's components has been among the technological advancements in the automotive industry that has been most advantageous to customers and auto mechanics alike over the years. Thanks to integrated computers, microchips, and sensors, car diagnostic instruments can rapidly and precisely identify trouble areas in an automobile's engine or elsewhere.
Diagnostic testing can identify difficulties with a car's engine, transmission, brakes, exhaust system, and other important parts, in addition to performance degradation with the air flow, fuel injector, and ignition coils, coolant, and throttle.
Although it's a frequent misperception that mechanics can identify the precise issue that set off the check engine lamp using code-reading equipment, auto diagnostic tests are used to identify problems with vehicles. In actuality, the code does not specify the reason for the issues; rather, it informs specialists of which engine or part values are out of range. When a technician employs knowledge and expertise to identify the root cause of the issue, the good human mind comes in helpful. Getting a car definitive diagnosis doesn't require you to wait till the engine warning light comes on. Mechanics can employ diagnostic tests to find the issue if something seems "wrong" or if you see or feel something. However, many mechanics advise having a diagnostic inspection performed on your vehicle at least once a year. This will detect any minor issues that aren't visible or audible and don't turn on the check engine light.
When inspecting a pre-owned vehicle, diagnostic procedures are also a helpful tool. Before you make a purchase decision, both professional auto dealers and private sellers should accept to a diagnostic test; if they don't, that's a red flag that you should back out of the sale.
Benefits
Before the invention of auto diagnostic testing, finding issues was time-killing and expensive, especially since vehicle owners only presented their vehicles to mechanics after such a breakdown or other serious failure. The modern automobile now has computerised parts that can identify issues long before they result in a breakdown. In order to carry out the best repair possible, professionals might use diagnostic equipment to search a car's computers for manufacturer notices and information that has been recorded about the vehicle's history.