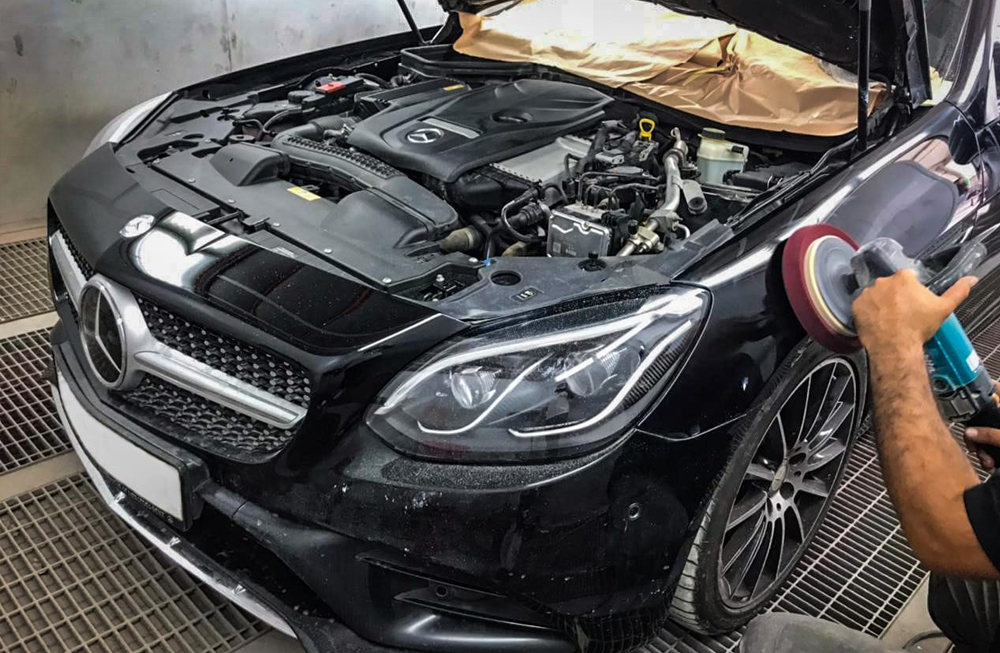 Polishing is a necessary component of any detailed routine for aficionados of automobile detailing. Though, polishing is by far the most helpful step in preserving the spotless appearance of your automobile's paint surface. For most car owners, however, it is frequently overlooked and eclipsed by waxing and sealants. A paint that has been perfectly polished is essential even with today's extremely protective ceramic coatings, which can last for years. Since the polish will be protected from the elements for a number of years, it must be well-maintained and polished. Sealing in a swirl-filled, foggy, and oxidised paint finish is the worst thing you can do.
Polishes are the true labour force in the maintenance of paintwork and improving appearance, in contrast to vehicle wax or coats, which serve as a cover to absorb the punishment of the environment so that the paint surface underneath doesn't have to.
One way polishes maintain and lengthen the life of paint is by removing dirt that is too stubborn for regular washing, two ways they remove oxidised paint (aged paint), three ways they smooth out outer edge scratches and swirl traces (which are spherical surface scratches), and four ways they condition the paint so it doesn't dry out, crack, or peel. Knowing this, it's simple to understand why polish should be given significant thought as part of your general car detailing routine.
Every six months or twice a year, preferably in the spring and fall, is how often we advise polishing. Apply the polish using a Dual Action (DA) cleaning equipment and a polishing cushion that is appropriate for the step you are at after thoroughly cleaning the paintwork surface.
Benefit
Compared to just waxing, polishing has many more advantages. Although they complement each other best, polishes continue to be the mainstay in the general care of the paintwork since they remove ageing paint, restore depth and gloss, and lessen or completely eliminate surface flaws like surface scars and the terrible swirl mark. The perfect surface is also created for a wax coat.