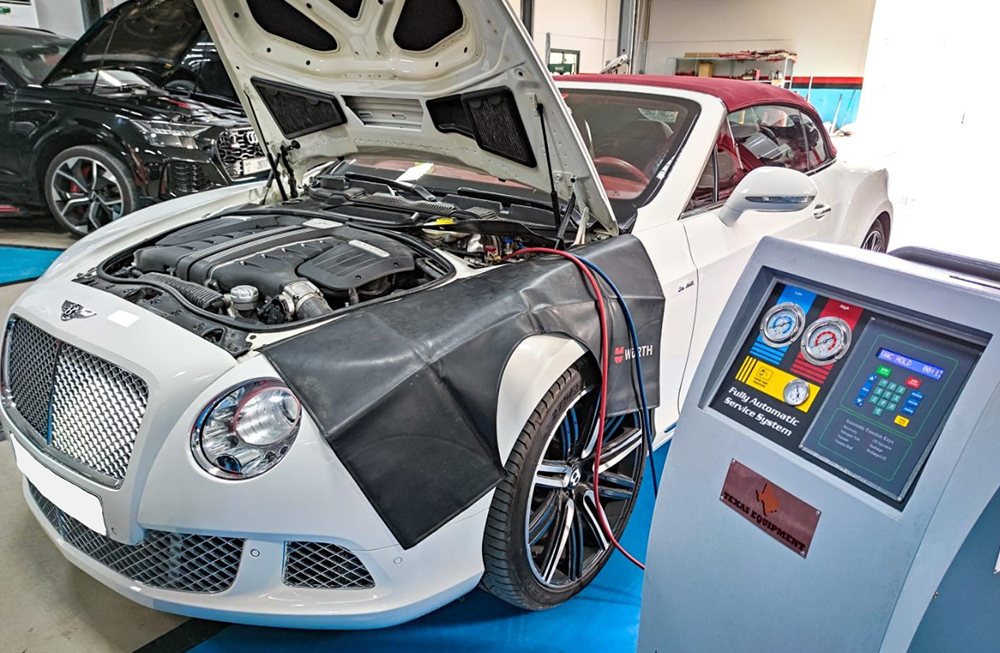 How to operate air conditioning systems
From the exterior, air conditioning systems may appear straightforward, but the process of producing cold air to keep your automobile cosy and comfortable is actually quite complicated. The compressor in your air conditioner compresses and increases the temperature of the system's refrigerant (Freon) when it is turned on. Freon loses pressure, moisture, and heat as it passes through the dryer and condenser. Then, as the mercury of the Freon falls even further, the refrigerant flows to the evaporation, which cools. The cooling effect of the air is subsequently delivered to you through the ventilation system, which also forces air flow into the passenger cabin.
A/C system failure indicators
One of the parts of your car that frequently wears out and gets damaged as a result of usage and ageing is the A/C system. It's crucial to have your car's air conditioning inspected, maintained, and fixed when it doesn't maintain the appropriate temperature for you. Inadequate airflow, the air lost its coolness, an odd or rattling noise, refrigerant leaks, or an unpleasant or peculiar stench emanating from the vents when the air conditioner is on are some typical indications that the system is faulty or malfunctioning.
The recharging of the air conditioning system
It may only require a system recharge if your air conditioner starts to lose power and blast air that isn't nearly cold enough. In order to get the air blowing cold again, an A/C system must simply be recharged by adding more refrigerant. It's crucial to keep in mind that the requirement for an A/C recharge can be a sign of more serious issues. If you require an A/C recharge, it indicates you have a leakage that needs to be fixed because your car's air conditioning is indeed a closed environment and shouldn't be losing refrigerant.
The issue is that because Freon is a colourless gas, you frequently can't identify where it's coming out from. In order to circumvent this, at German Auto Care, when we perform a recharge, we add a pigment to the fresh Freon that we're delivering to the system. Because the dye leaves a stain on the area where it leaks, we can locate the leak and fix it.
Your summer comfort depends on your A/C running at peak efficiency. It's a good practice to ask for A/C maintenance when you have oil changed and tyres rotated because routine check-ups can prevent your system from developing worse problems.