A Range Rover Service Center In Dubai That You Can Truly Trust
If you own a Range Rover, then you need to make sure that it delivers its peak performance. For this, you will have to ensure that it does not have any underlying issues that need to be addressed. This is something that can only be diagnosed by a leading Range Rover specialist – and that is just what we offer at German Auto Care.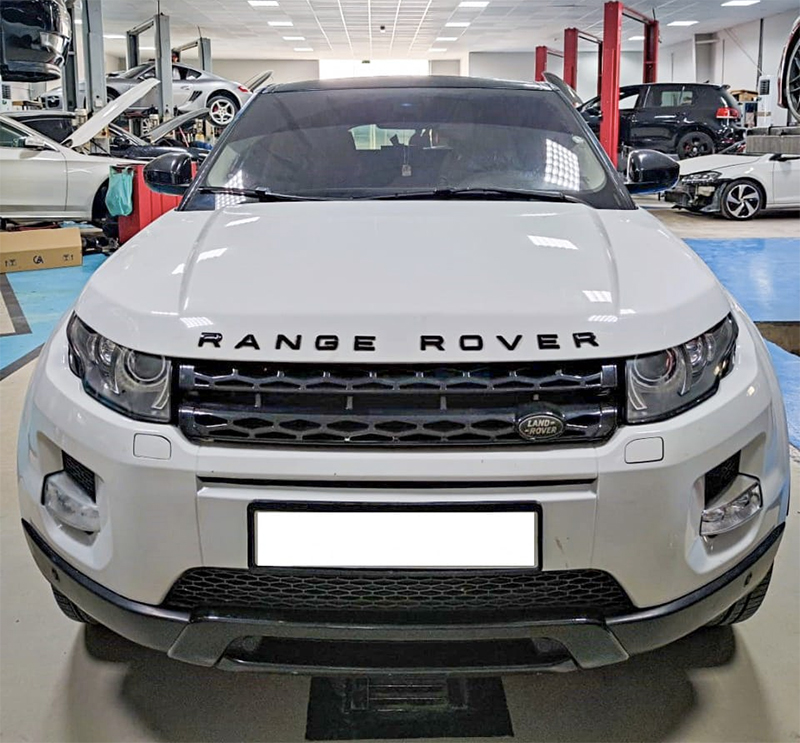 Range Rover is exceptionally popular in UAE. Not only this SUV can travel in any terrain but its aesthetic appeal is very iconic. The unmatchable quality and durability of Range Rover is immensely famous. This vehicle has acquired the trust of users. At German Auto Care, we have a team of experts who shoulder the responsibility that your vehicle delivers pure natural performance. We are one of the best Range Rover service center Dubai.

It is extremely necessary to address any underlying issue. Hence, you should never hesitate in approaching and consulting a leading Range Rover service center Dubai. Fixing technical snag of high profile brands is not a child's play. At times, replacement of damaged or non-functional parts becomes extremely necessary. The technicians at German Auto Care only utilize genuine spare parts and ensure smooth functioning of your luxury vehicle.

Range Rover is an ideal platform for travelling in sprawling desert and rough terrain around Dubai. Even though the Range Rover is a sturdy vehicle, we handle all the repair work very delicately. The technical team of German Auto Care has profound knowledge about all Range Rover models. We ensure that you don't receive any surprises down the line with regards to its upkeep. After devoting so many years in the field of vehicle repairs, we have attained proficiency. We provide the following service options:
Meeting AC repair needs
Tyre replacement and necessary balancing
Auto box conversions
Lightning and accessory installation
Dual battery system installation
It was not easy for us to earn the pristine reputation. However, our team has managed to attain reputation through technical expertise. Our comprehensive approach finds the best solutions that meet your expectations and fall within the budget. Contact us and get the best mechanical inspection for your vehicle. Please feel free to book an appointment by calling us at +971 4 338 4535 today!
We Deliver The Most Efficient Range Rover Service Dubai Has To Offer
At German Auto Care, we take pride in having put together the most efficient, qualified and skilled team of Range Rover specialists to ensure that your prized vehicle performs at its best. Our team holds an in-depth understanding of handling all Range Rover models and ensure that you don't receive any surprises down the line with regards to its upkeep.

For us, the number one priority is to ascertain that our clients receive world-class services in terms of maintaining, repairing and tuning the vehicles that they take such immense pride in. This is one of the reasons why we are trusted by the residents of Dubai in terms of servicing their Range Rovers. The best part is that we also give accurate quotes, so our clients know just what to anticipate in terms of fees.

To add to our credit, all our services are delivered using state-of-the-art, advanced equipment and machinery. If any parts of your vehicle need to be replaced, you can rest-assured that we will only use original and genuine spare parts. So if you wish to benefit from top-notch services, then make sure that you visit our workshop at 25th St Al Quoz 4 today!
Schedule An Appointment Today
Get your vehicle serviced by trusted experts – please feel free to book an appointment by calling us at +971 4 338 4535 today!